Open House - The Real Estate & Mortgage Show: March 9th, 2020
Date Posted: March 9, 2020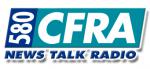 The Bank of Canada just dropped their overnight lending rate to 1.25% from 1.75%. As a result most financial institutions have now lowered their fixed and variable interest rates. The question now for many consumers is whether or not to choose a fixed rate term or variable rate mortgage this upcoming spring home buying season.
The spring market continues to be on fire and we are seeing many instances of 'multiple offer' situations for Buyers and this is why working with a trusted Realtor and Mortgage Broker will help you navigate this process. Taking the time to work with a Mortgage Broker to ensure you are well positioned with any offers you may make on a prospective home will better assist you in this 'multiple offer' season the Ottawa market is experiencing. in addition, a Mortgage Broker will also highlight the pros and cons of choosing a fixed rate mortgage or a variable rate mortgage.
By knowing your market and working with a Mortgage Broker you can well position your home / purchase in todays every changing real estate market.
To listen to the full podcast - click here